3rd Battalion 8th Punjab Regiment – Never Forgotten
---
---
3rd Battalion 8th Punjab Regiment – Never Forgotten
A new Italy Star Association associate member will be placing ISA 'In Remembrance' crosses and poppies at Monte Cassino in May.
Sue Hughes, from Hampshire, is travelling with Frank de Planta's http://www.cassinobattlefields.co.uk organisation, making her first visit to Monte Cassino, where her late father, Wilfrid Potter, fought in the Fourth Battle (3rd Battalion, 8th Punjab Regiment, part of 19 Indian Infantry Brigade, British Eighth Army).
With a wealth of wartime memorabilia (pictured) but few stories (as 'he never spoke much about his war years'), Sue is piecing together family history for her sons – and much of it involves her father's progression through Italy from 1943-45.
Having located places Wilf visited in Naples last summer, matching locations to those in a superb wartime album compiled by Wilt's father when he mailed photographs home, she's set for a fascinating journey.
"The regimental War Diaries revealed Dad, aged 22, was on a course at the start of the Fourth Battle, which probably saved his life given the pounding the Rifle Companies took in the first few days," said Sue.
"I am here, as is the next generation, because my father's name is not on that war memorial. I planned to save my poppy last November to take to Monte Cassino, but at Frank's suggestion I decided to acquire 22 additional ones.
"He has the locations of the 22 men from 3rd Battalion 8th Punjabi Regiment buried at Cassino. I shall place a poppy on the grave of every soldier in my father's Battalion, also at the Cassino Memorial, along with ISA crosses."
Sue, who is attending the ISA reunion lunch on May 15, a week after her trip, is looking forward to sharing her experiences, photos and meeting members.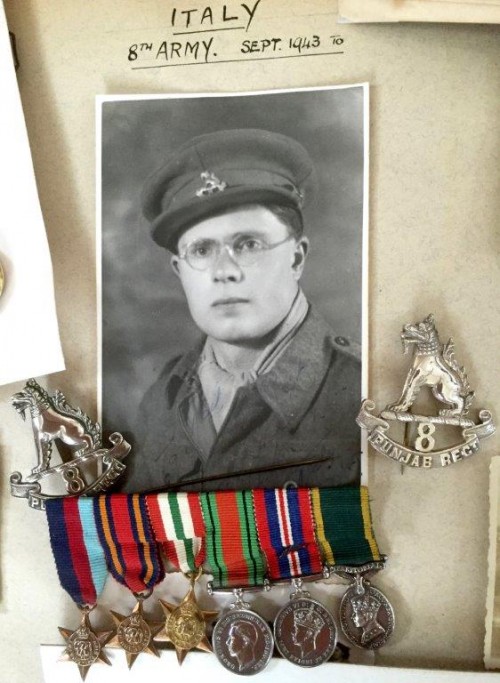 SMH March 2016