Reunion Weekend, Canterbury, 10th – 13th September 2021
---
---
After months of frantic planning, trying to find a venue for the Reunion, the 10th September finally dawned. Our destination – Canterbury & what better place to spend the weekend in a city which is home to our National Memorial.
During the afternoon, a steady stream of members made their way to the Victoria Hotel, ready to rekindle "old" friendships. After settling in to our rooms, we all met in the restaurant to sample the hotel's excellent cuisine.
A bright, sunny, autumnal morning greeted us on Saturday when we awoke. After a hearty breakfast, members prepared for the A.G.M, which was opened by our President, & expertly chaired by our Treasurer. After the business part of the meeting had concluded and the new committee elected, members enjoyed catching up over coffee & biscuits. With a free afternoon in store, it was spent in a variety of ways. Retail therapy in the city, visiting historic buildings & the Cathedral, a trip to the sea – Herne Bay was only 8 miles away, sit in the town square watching the Morris Dancers or a walk in Westgate Gardens. One member took the opportunity to catch up with relatives at the hotel.
In the evening we had sole use of the Conservatory. So, after having ordered and eaten our evening meal, more time was spent catching up with friends and much laughter rang throughout the hotel. What a joy it was to see everyone again.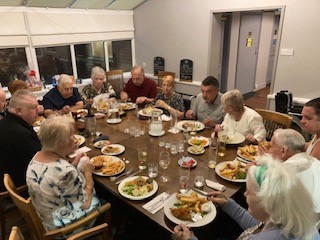 On drawing back the curtains on the Sunday morning, we were greeted by another sunny day. An important one as it was our service of Remembrance & Recommitment. Some people decided to take a stroll to Westgate Gardens, whilst others decided to use transport. The Lord Mayor & Mayoress were welcomed by the Treasurer who then introduced them to the veterans present. Indeed, the Mayor spent some time chatting with our President. Promptly, at 12 midday, the service started. The officiant, The Lord Mayors Chaplin, conducted a beautiful service and gave a very meaningful sermon, which a number of people commented on.  Everyone was delighted to see the new East Hants Standard being paraded for the first time alongside our National Standard carried by our National Standard Bearer . After the service, everyone, including the Mayoral party & his Chaplin regrouped at the Victoria Hotel for lunch.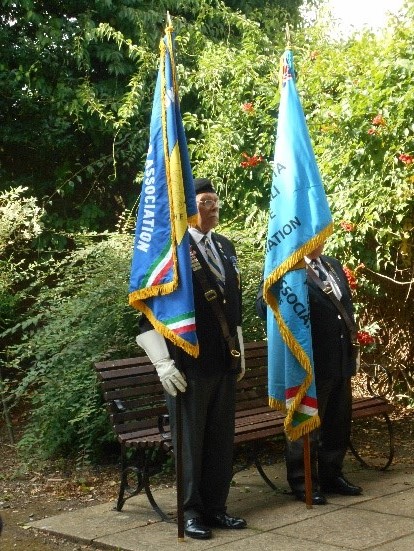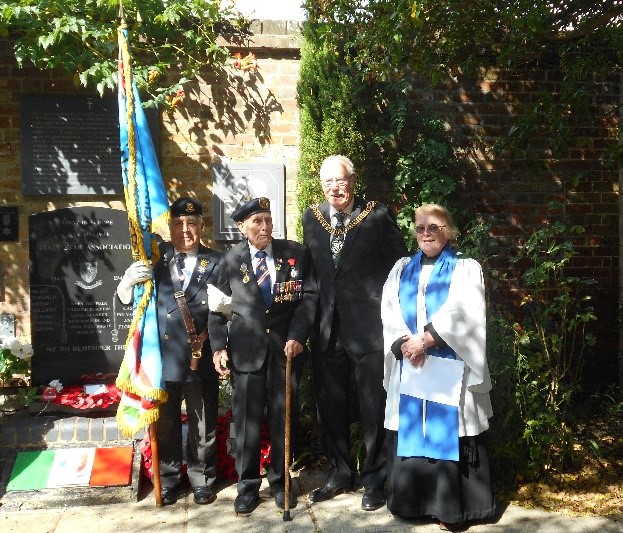 Once again in the evening, we had sole use of the Conservatory, but after such a substantial meal, no one was really hungry. However, we did find room for a few snacks later in the evening. After plenty of talking & a few quizzes, everyone retired to their rooms to undertake the task of packing!!
Monday morning arrived all to quickly & after breakfast, it was time to say goodbye, wish each other a safe journey, with everyone vowing to meet again in 2022 (Covid – 19 permitting!!) in Eastbourne.