Remembrance Day at the Cenotaph 2019
---
---
After breakfast at the hotel, we boarded the bus to Horse Guards Parade to join up with fellow members of the Italy star Association to take part in the march. It was a bright crisp morning, just right for the thermals!
I obtained a wheelchair to enable me to take part in what is a wonderful spectacle. We marched out on to Whitehall for the service and wreath laying, Maureen our treasurer handing over the wreath and Robin, the Vice chairman, leading our contingent.
The experience of the march, Her Majesty the Queen and the Royal Family in attendance and the 1000's of people cheering us on is something that I will never forget.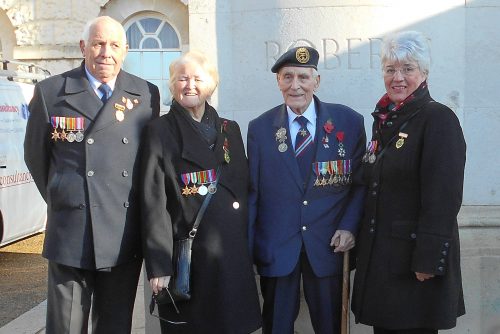 I must thank Tony, who pushed me the whole distance in my wheel chair.
John Dennett, President Italy Star Association 1943 – 1945.