The Field of Rememberance Westminster Abbey 7th November 2019
---
---
The Field of Remembrance
I am Brenda Jeram, the Chair Lady of East Hants Branch. On Wednesday 6th November I and my two companions went up to Chelsea where as a surprise they had booked an apartment close to the Chelsea Pensioners for us to stay overnight.
On the 7th November I had the honour of representing the Italy Star Association at the Field of Remembrance at Westminster Abbey.
I was so proud both the Duke and Duchess of Sussex stopped and spoke to me. It is something I will never forget.
Then on Sunday 10th November I was invited to represent the I.S.A at the Remembrance Day service at Portsmouth Guildhall, lunch and drinks after.
Monday 11th November I was again invited to represent the I.S.A. at the 11-11-11 Service. I hope to see some of you at Canterbury 10th July or at the Reunion 18th September.
I was so proud to be the one to represent you all.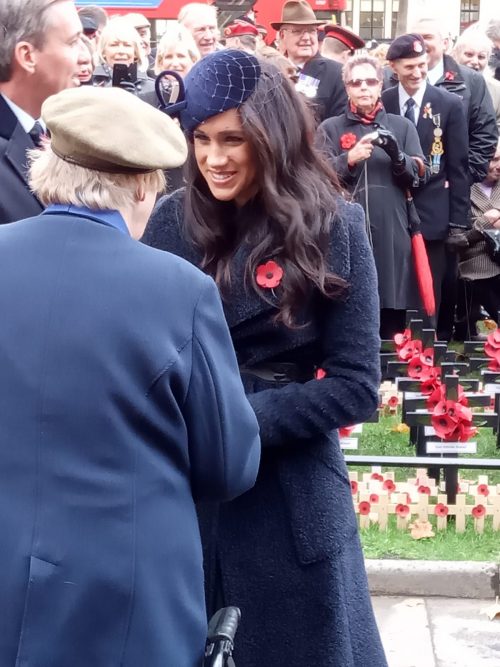 Brenda Jeram, Chair Lady East Hants Branch