Monte Cassino, Anzio and Rome Battle Field Tours
---
---
Dear friends of the Italy Star Association
My name is Danila, I'm a battlefield guide, specializing in the Italian campaign of WW2 and in particular Salerno, Monte Cassino, Anzio, and Rome battlefields.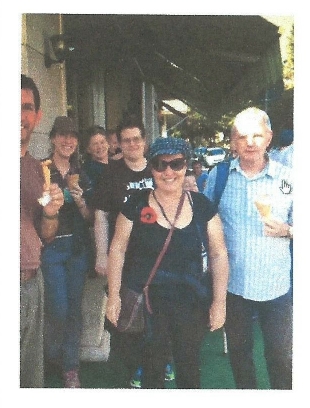 I have a Master's Degree in History and Archaeology. In 2005, I was certified, by the Italian Tourist Board, to work as a professional guide. I am uniquely qualified to tailor your historic tour based on your special interest including the experiences of your father, grandfather, uncle, or other loved ones who was involved in the Italian campaign. I was born and raised in the region of Cassino, also known as Ciociaria, which is strategically located north of Naples and South of Rome
Today, it's a very beautiful area of lush green valleys and stunning landscapes.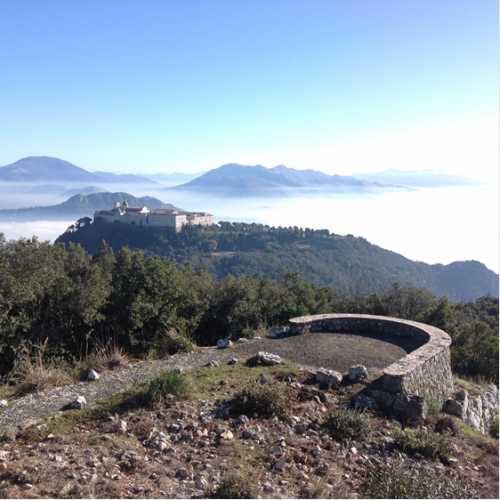 In 1944, however, it was the scene of some of the most severe fighting in World War II as the front line stalled here for several months. My family has been living here for generations and during the war suffered terrible losses, as did thousands of other families living in this area.
Anzio and Cassino were two of the most brutal battlefields of not only the Italian campaign, but the entire war. The fighting here included trench warfare, hand to hand combat, and slow advance with heavy casualties inflected on both sides. In many ways it was similar to battles of the First World War.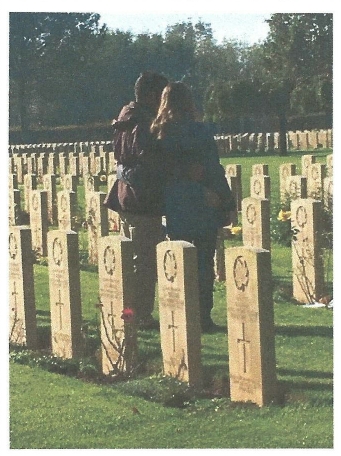 On 8th September 1943 when it was publically announced that Italy surrendered, the German Army occupied Italy militarily. It was a global war, everyone was affected the losses among civilians and soldiers were huge; it is estimated that, only in this area, some 10.000 civilians and several thousands of Allied and German soldiers died. It was a disaster.
The key to the German defense in Italy was to control the high ground. The Germans from October 1943 started building their defensive line to slow down the advance of the Allied forces. This was especially true in the Cassino area which occupies the narrowest part of the Italian peninsula. At Monte Cassino, the Germans built their main line of resistance called the Gustav line. The area was naturally defended by the high mountains and fast flowing rivers. The Allies were fighting in miserable weather conditions with limited resources over difficult terrain and against the elite of the German Army. It was a nightmare for the individual soldier to fight in Italy. The battles that took place at Monte Cassino and Anzio have often been overshadowed by other campaign and events of World War II. During my tours you will learn not only about the military battles, but also about the German occupation, the impact on civilians and what happened to the Italian army during those terrible months. I have spent countless hours researching the military archives of the armies that were in action during the Anzio and Monte Cassino series of battles. I have travelled extensively through U.K. and U.S.A. and have been granted unique access to examine battlefield maps, duty rosters, and other relevant military data related to the Italian campaign.
If you are planning to come to Italy to pay homage to the greatest generation the best way to experience the battlefields is to take a guided tour. I will do my best to show you the route taken and the obstacles encountered by your family members. You will come away with a great appreciation for the hardships they endured and the service they provided in liberating my country. Many thousands of these young men paid the ultimate price and never returned home.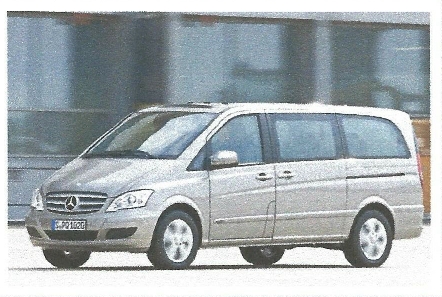 Our innovative and unique tours will enrich your experience by utilizing on-board audio-visual displays. History will come alive as you view our multimedia presentations while we are en route to the various sites, using a brand-new Mercedes Van.
I thoroughly enjoy putting together tours for relatives of veterans and anyone who is interested in learning more about the Italian campaign. I will spend time in advance of your tour, researching, planning and arranging the best visit possible. You and your family will ride comfortable through the roads of Italy in our 9 seater Mercedes van.
I personally lead all the tour and you can be assured that I will do my best to make your experience a memorable one. I have conducted hundreds of these tours over the last decade. I have met many veterans who wrote such an important page of our history. They have provided me with some of the most memorable days of my life. I shall be happy to share my knowledge with you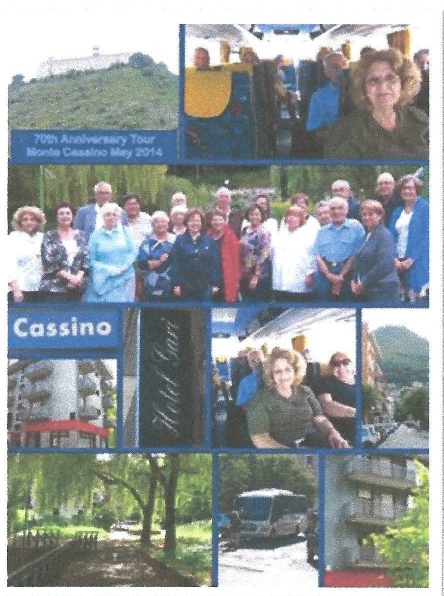 It is important that you let me know as far in advance as possible what your plans are and what specific unit your relative served in. It is also important to allow enough time in Italy for such a once in a lifetime trip. I recommend at least two days of touring, with a first day visiting the regular WWII sites, followed by a special day tracing your
veterans' movements. I also lead other kind of tours in Rome and surrounding area, including skip the line entrances to the Vatican museums, Sistine Chapel, Colosseum, Rome underground tours, as well as food and wine tastings to enjoy every aspect of the Italian culture. I will be happy to assist you with your
planning and give you advise to make the most of your trip.
I am looking forward of welcoming you in Italy.
Thank You
Dr. Danila BracagJia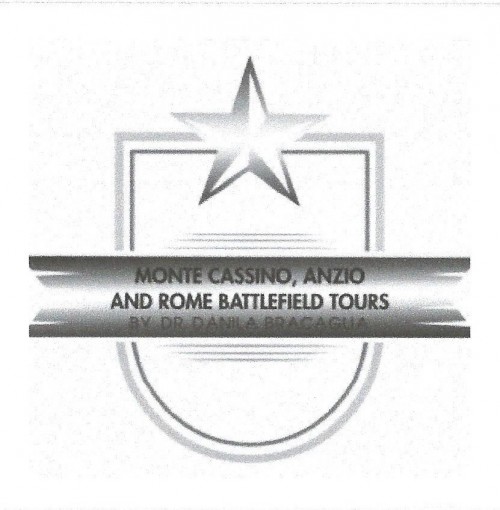 For further information, please contact:
email: danila.bracaglia@gmail.com
or call me at +39 3382458831
My websites are:
http://www.montecassinotours.com.
http://www.anziotours.com
http://www.viaromatouf.com