Bryan Woolnough Memoirs. Garigliano, Italy 1943
---
---
Bryan Woolnough Memoirs
Garigliano, Italy 1943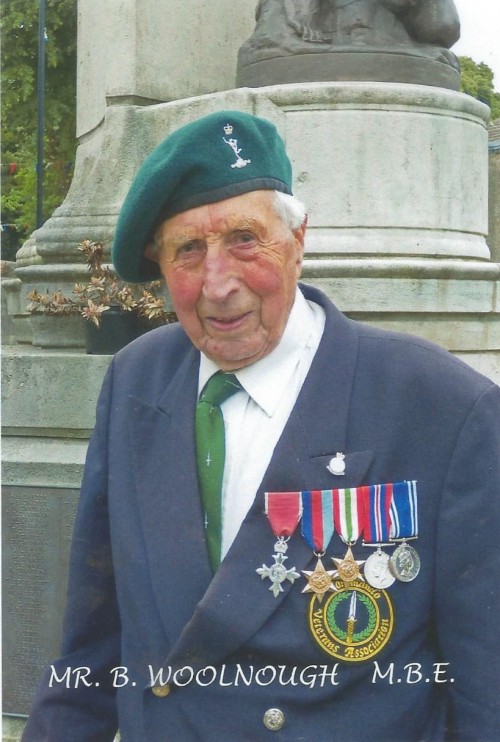 On the night of 29th of December, 1943 during the Italian campaign I was attached to No.9 Commando for a raid on the mouth of the Garigliano river. This river started in the mountains around Cassino and wound its way down to the sea north of Naples. At this period of the war the river divided both armies as the Allies in the west were pushing on to Cassino.
The raid was a diversion to mislead the Germans whilst the 56th division and 201st Guards brigade were engaged in actions and crossings further inland. It was a planned one-night raid and we were dropped on the Germans' side of the river. A few eyebrows were raised when at the briefing we were informed that we would have to cross a mined beach to reach our objectives and there was no possibility of any mine clearance. We were placed in our landing craft about six miles from the coast and landed later than intended after midnight. Instructions were given to leave the LCA's in a single file and follow the fellow in front allowing as much space as possible. Not very easy in the pitch black! I lost two close colleagues here, Signalman Lewis and Currie [now buried in the Cassino memorial cemetery] when they triggered an 'S' mine. At the briefing they forgot to mention "Keep your fingers crossed"
.
Luckily both I and the signaler I was paired with cleared the minefield successfully. Various targets and emplacements were taken care of and the force gathered at the river bank to get back to safety. We knew we had to be clear of the area by dawn as in full daylight we would be sitting ducks for German artillery and mortar positions in the mountains. The plan was for DUKW's [vehicles designed for land and water ability] to travel from some point south of the river mouth by sea, hugging the coast, to get us across to the safe side. The river at this time of the year was very fast and full. My signals role was rather a simple task – to keep contact with the DUKW's to ensure they were on their way and had not run into trouble. You can imagine as dawn was getting nearer and nearer I had to make several reassuring calls always to say "they're on way, no trouble, shouldn't be long". Eventually they arrived and ferried us across. We boarded transport and were quickly driven away from the immediate danger zone. During the many raids I took part in during the Italian campaign this was the only one where we were ordered to blacken our faces. I shall always remember also that having cleared the immediate firing area our transport was met by a van with a drop down counter and two young Salvation Army women served us with mugs of tea and rolls, they could not have got much closer to the enemy lines!
Bryan Woolnough MBE, 2 Commando Brigade Signals