The Warsaw Air Bridge
---
---
The Warsaw Air Bridge
This British led operation also known as the Warsaw Airlift took place between the 4th August 1944 and the 28th September 1944.
What has that to do with the war in Italy you may be thinking?
The Polish Home Army rose up against the Nazi forces,… (the Soviet forces did not come to their aid)…but the idea of an airlift to resupply the Polish forces, using aircraft based in Italy, was put into operation. The airlift which lasted 57 days was conducted by Polish, British, Canadian, Australian, New Zealand and South African airmen flying from their bases of Celone and Brindisi in south east Italy. During the final few days of the operation the USAAF flew a few missions. These USAAF flights were daytime high-altitude drops carried out by B-17s from airfields in the UK and were protected by P-51 fighter planes. The Soviets did finally join the operation, dropping about 130 tons, much of it without parachutes, resulting in most of the material being damaged and unusable.
During this operation the allied air forces had dropped a total of 370 tons although up to 50% of supplies dropped fell into the hands of the Germans. During this period, it became obvious that the airlift was ineffective and could not maintain enough supplies to the Polish Home Army, which was overrun by German forces in the first few days of October 1943. During this period 41 British, Polish, South African and American aircraft were lost, and 360 aircrew killed.
Aircraft from the 1568th Polish SD Flight, 148,178 and 624 Squadrons of the RAF, 31 and 34 Squadrons of the SAAF and 3 Division 8th USAAF, in addition to Soviet Air Forces, had taken part. The supply containers were 8 feet long and 3 feet in diameter weighing over 300 lbs each. Each of the 20 aircraft on each mission carried 12 containers. The aim was to deliver 35.5 tons of supplies per night. Their aiming reference was the four bridges across the Vistula river which runs through Warsaw. The drops were made from a height of approximately 500 feet and at a speed of 140 mph, thus making the aircraft very easy targets for the German ground forces. The round trip from their bases in Italy was over 1650 miles, taking off late in the afternoon and hopefully returning to base by mid morning the following day, with just their own armament to protect them from the German night fighters.
Francis James Auton MBE (know as Jim Auton) a past headquarters member flew on some of these flights. He was an RAF bomb aimer onboard an American built B-24 Liberator KG-933, part of 178 Squadron. During their second mission on the 15th/16th August 1944 they dropper 12 containers onto a marked drop zone in the Kabaty Forest a few miles south of the centre of Warsaw. Returning to Warsaw after many years Jim Auton met up with a soldier of the AK (the Polish Home Army) who had been one of the men who had marked out the drop zone. He was able to tell Jim that they had retrieved all the containers from that nights drop.
But this success carried a high price for 178 Squadron; during its three nights of operations of the Warsaw air lift, they had lost 90% of their aircraft. Many of those that had survived often limped back to their airfields in Italy with dead or injured airmen amongst their crew. His time with 178 Squadron only ended after he was badly injured by a piece of shrapnel, losing the sight of his right eye.
178 Squadron played a vital part in operations in Italy, carrying out bombing raids in support of ground troops, with additional missions, including the railway marshalling yard at Szekesfeherva in Hungary. Other targets included the marshalling yards at Bronzola in northern Italy, Sarajevo railway sidings, supply drops to partisans in Yugoslavia and northern Italy and mine-laying of the river Danube; with further missions, bombing railways, bridges, roads and other communications targets in northern Italy. Jim Auton did not take part in any of the missions after he was injured on one of the Warsaw Bridge Supply drops.
Mr Auton, the son of an RAF officer, was destined to join the service having grown up at RAF Cranwell in Lincolnshire. He joined the RAF in 1941.
"I was brought up on RAF stations and I didn't know any other life, he told the International Bomber Command Centre (IBCC), in a 2015 interview from his home in Louth.
We had to walk across the aerodrome to school. We were told to walk in groups together and if you see an aeroplane coming in, stand still so he can avoid you.
And we used to see aeroplanes coming into land on the grass field, and we'd wave to the pilot and if he waved back to us that made our day.
Pilots were our heroes and we all wanted to be like daddy and join the RAF when we were old enough."
Sadly, Jim passed away on the 18th January 2020., he was 95 years old. He had joined the RAF as a 17year old and had flown on 37 missions with 178 Squadron. The service was organised by the Royal Air Force Association after it was learnt that Jim had no know family, he is buried in the Newark cemetery, close to the Warsaw Air Bridge Memorial and his late wife.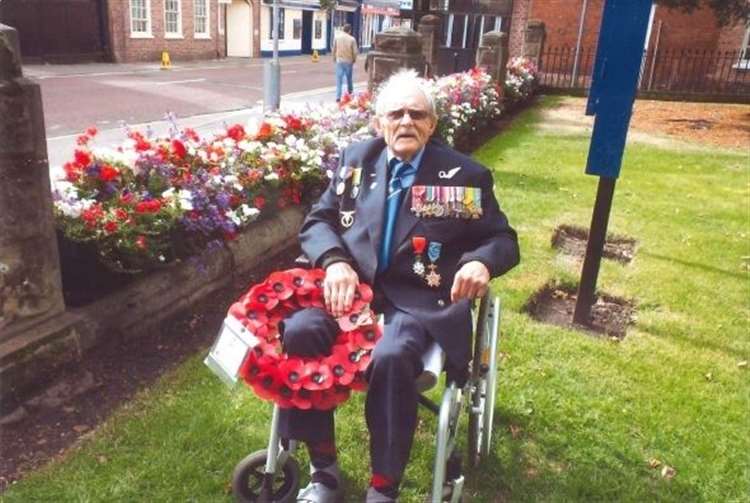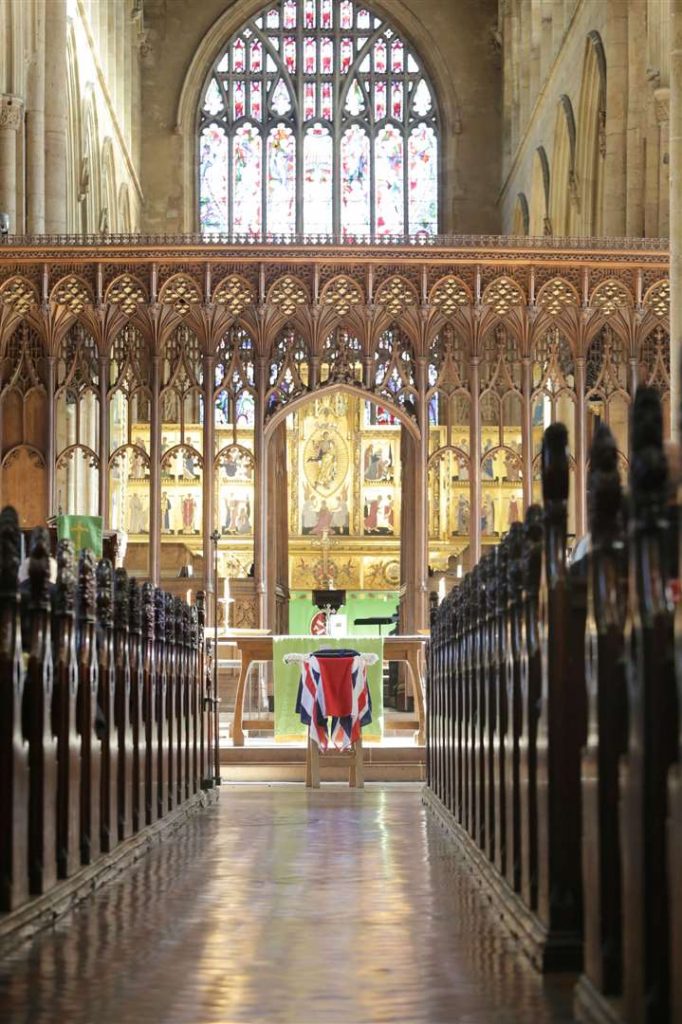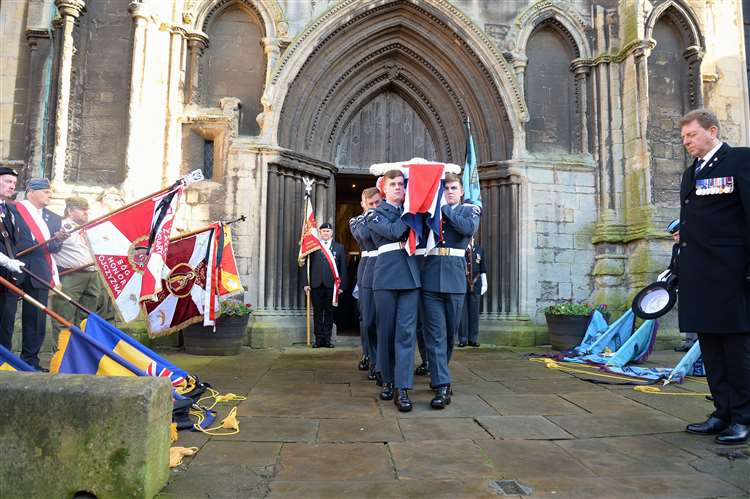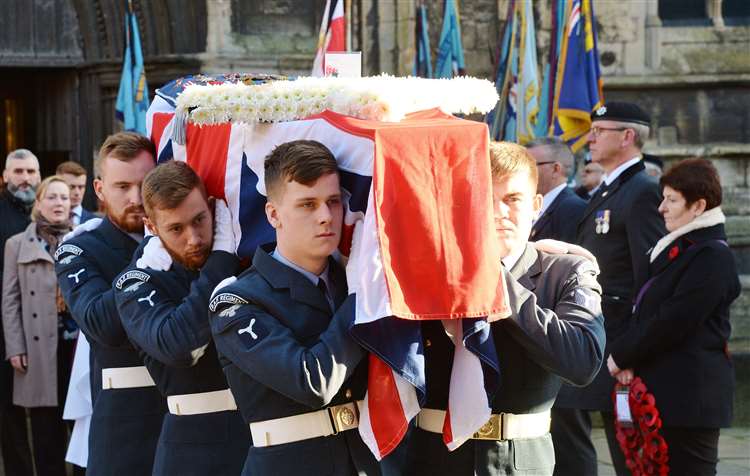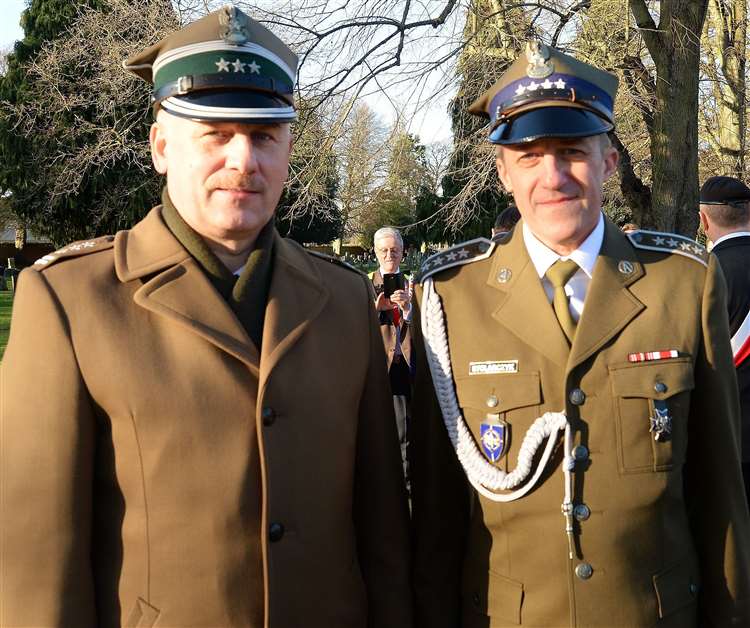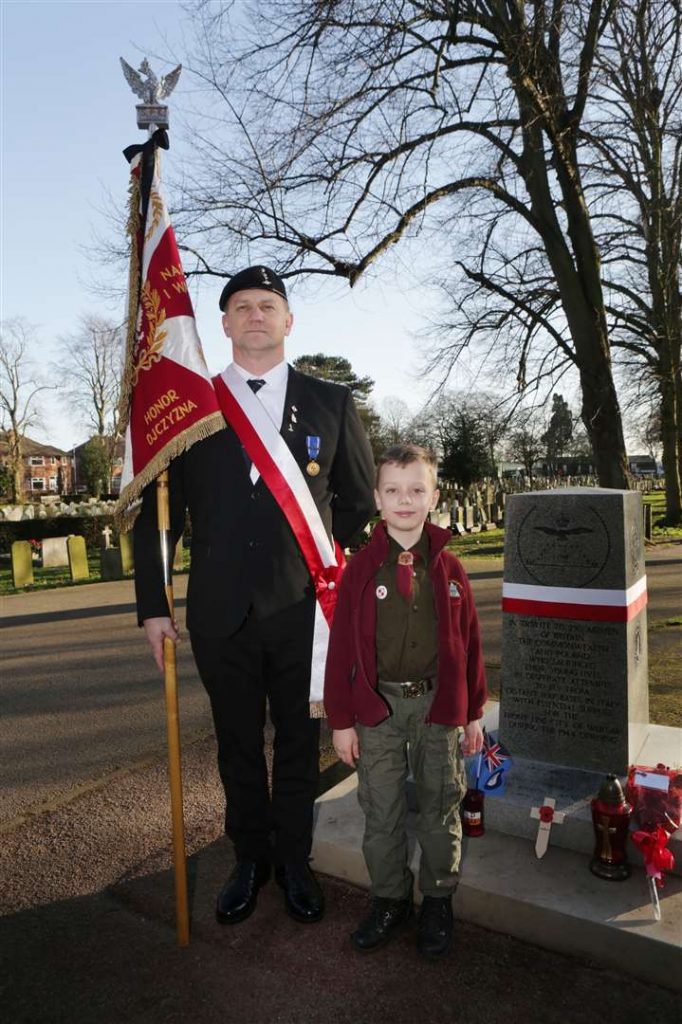 During his lifetime he was awarded 20 medals by six different countries, making him one of the most highly decorated World War Two veterans. They included the Italy Star, Presidential Gold Order of Merit (Poland), Presidential Gold Medal for Merit (Czech), Polish Cross of Valour, Czech Military Cross, Warsaw Uprising Cross, Armia Krajowa Cross and four Slovak and Russian medals. He was appointed as British Honorary Pilot of the Czechoslovak Air Force and he holds an Attendance Diploma from the Polish Senior Officers' Flying School at Deblin.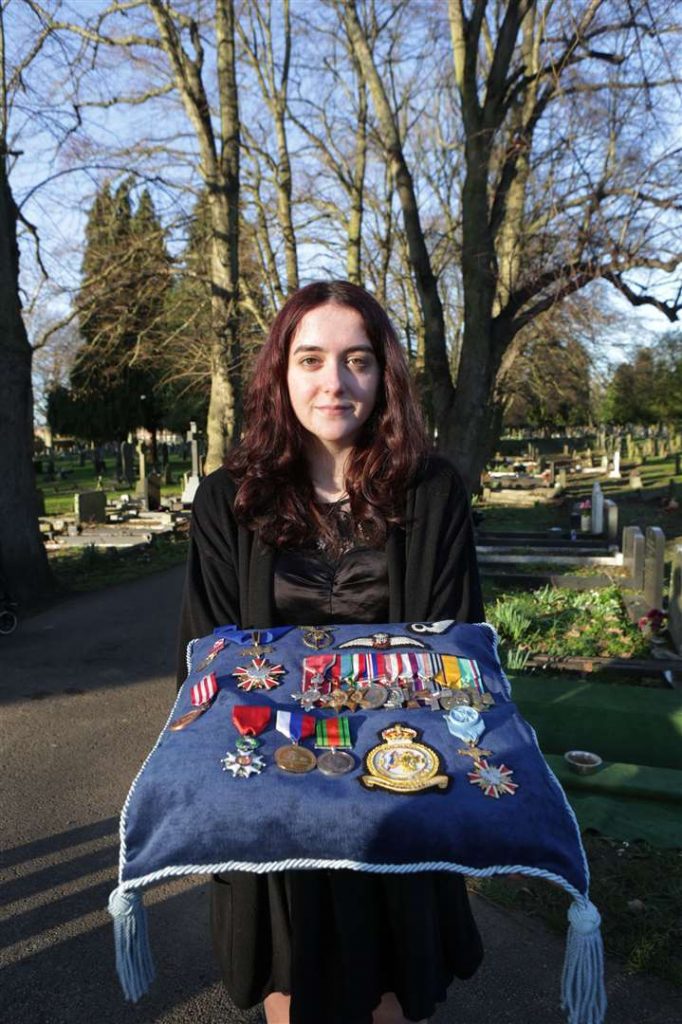 After retirement in 1980 he became an authorized researcher in the archives at the Auschwitz death camp. He is the founder of the Air Bridge Memorial adjacent to the Polish war graves at Newark on Trent. He was thought to be the last British person to have taken part in the operation. For his tireless work over the years for military charities he was awarded the MBE in 2000.
Arkady Rzegocki, the Polish ambassador to Great Britain, said that he was a "true friend of Poland" who was a "brave and determined man". Adding that Auton had "risked his life to aid Polish resistance and for all of this the Polish people are eternally grateful."
During his lifetime Jim wrote two books the first entitled 'RAF Liberator over the Eastern Front' (published in 2008) and 'The Secret Betrayal of Britain's Wartime Allies' in 2014.
Robin Hollamby, resource material by Dan Churcher, The Newark Advertiser published February 2020.