William Hollamby
---
---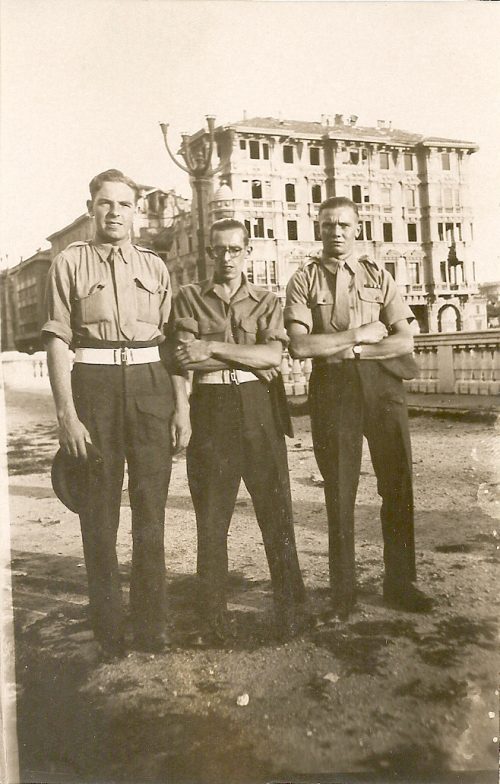 The picture above is dated September 1945 in pencil on the back. My father is on the right. His name is William Richard Thomas Hollamby also known as Bill or Bubbles.
Hopefully this photo will be in at least two other peoples collections. Can you name the other men or where the photo was taken? His records indicate that on 5th April 1945 he was sent to 26th CC F.M.A. until 2nd November 1945 when he was sent to G17 Area Feeding Staff Unit. Now what or where was or were 26th CC F.M.A.?
He had been medically downgraded to B7 on a permanent basis in August 1944.
But it would be good to know what he was doing and where. Many thanks Robin