SOUNDINGS In search of my father's war. An exhibition of paintings by Kate Gritton
---
---
SOUNDINGS
In search of my father's war
An exhibition of paintings by
Kate Gritton
at Hastings Arts Forum.
36 Marina, St. Leonards on Sea TN38 OBU
29 May – 24 June 2018
Tues – Sun 11 – 5
wheelchair access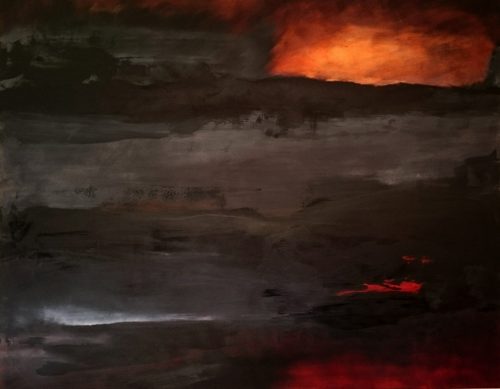 'Over Here, Over There'
This year we commemorate the centenary of the end of WW1 – "The War to end all Wars".
Yet 21 years after the end of that war, the world was plunged into another global conflict.
The campaign fought in North Africa and Italy, between 1942 and 1945, tied up Axis troops and resources as the Allies prepared for the Normandy landings, but it was to result in nearly 700,000 combined casualties from both sides.
My father, a cook, was attached to an artillery unit in that campaign, but unlike many of his comrades, he returned to his family and civilian life. He never spoke of those he left behind. I was born just after he landed in North Africa so we never met till I was almost three. For my generation, World War II was our watershed – and even though all things were either before or after 'The War' – I knew little of my father's journey in that conflict.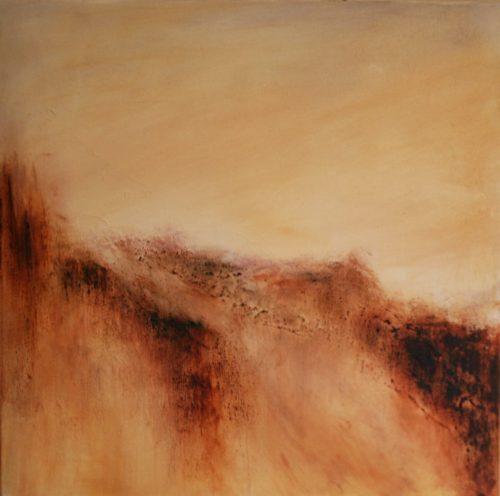 'Terrain'
On a visit to a museum in Venice last year, I came across a photograph taken after the liberation which showed a British soldier who strongly resembled my father, so much so that I began to investigate further. Although I knew he had served in Italy, I had never heard him speak of Venice – it was a question of mistaken identity in the end, but I was led into retracing his actual steps through that campaign. This steered me towards making some sort of tribute to all who took that long road.
Intense summer heat brought malaria and other disease, while winter rains and snow made conditions as grueling as those of Flanders, turning roads and fields to mud that bogged down men and swallowed up machines. Much of the fighting was in mountainous territory all the way up the 'spine' of Italy to the flood plains of the river Po, almost the last of countless rivers to be crossed during those years.
Amid the accounts of military action, the official War Diaries for those years also talk of the landscape "– a hide among olive groves…" "orchard country…" – as well as reminding us of the appalling weather conditions and moments of respite "the year went out in the worst blizzard" and " the troops enjoyed a Christmas dinner at midday".
The paintings in this exhibition were never intended as historical documentary but rather represent the emotional journey on which I have been engaged for the past year in searching for that untold story. In trying to achieve a closer understanding of those years I have learned much, but have also lost my way at times – "the echo among the hills made sound bearings unreliable". This is reflected in the title of the exhibition – from a distance of more than 70 years there can only ever be soundings.
Human emotions – fear, separation and longing as well as humour and hope – are timeless and universal. Although this exhibition is set against the background of that particular war in Italy, war in any place, in any age, brings devastation. Farms and vineyards are turned to wasteland; cities become heaps of rubble and peoples are dispersed, fleeing from death and disease.
Some of the paintings contain numerical references. These were used in the War Diaries to indicate exact locations. Maps contain numerical coordinates, every serviceman has a number, but each number represents a human life.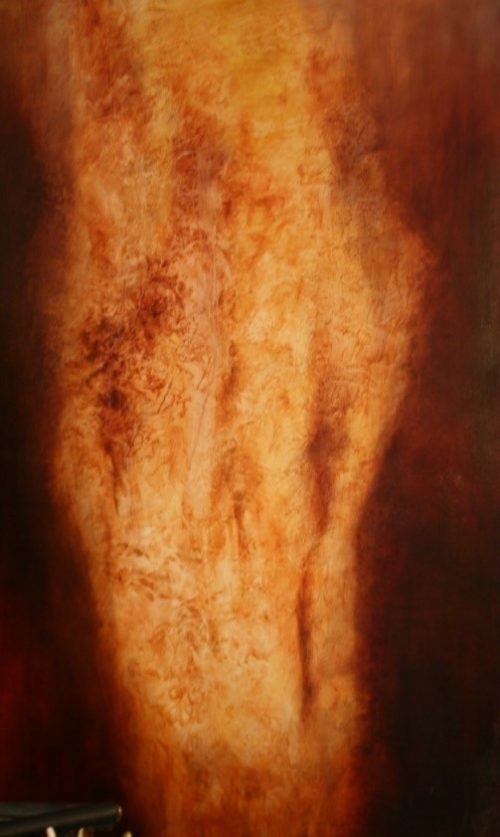 Flesh II
War is neither heroic nor romantic, it is brutal and squalid. There is no glory in killing or being killed. War strips us of our humanity and our dignity, but this war was fought to obtain liberty for my generation and that of my children and for that I remember the cost and am profoundly thankful.
"…when you walk in peaceful lanes so green – remember us – and think what might have been."
Italy Star Association epitaph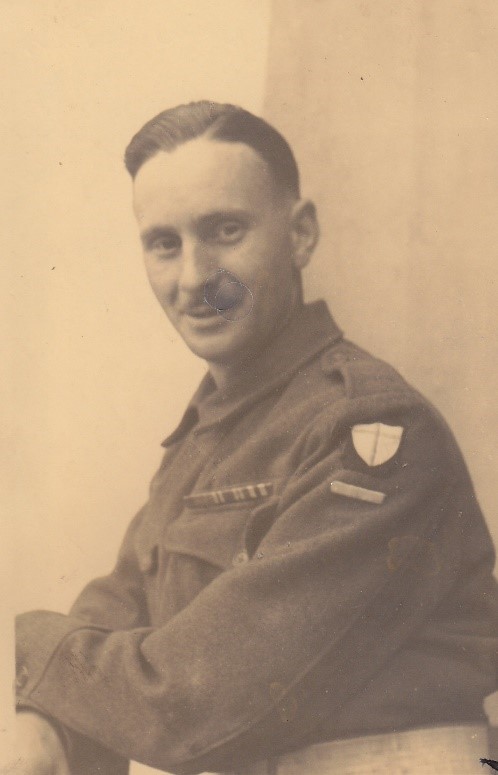 Private E.J. Winter ACC