'The First Bridge Too Far: The Battle of Primosole Bridge 1943' by Mark Saliger
---
---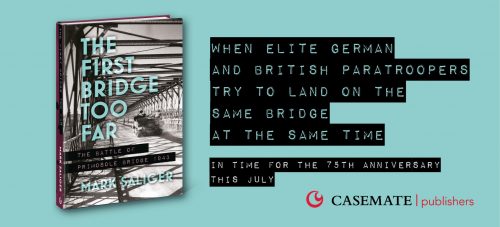 'The First Bridge Too Far' by Mark Saliger.
I am a former paratrooper, having served with 1 Para,  my first book published to coincide with the 75th anniversary of the battle of Primosole Bridge in July. It is a key battle in the invasion of Sicily and yet one of the least well-known Battle Honours of The Parachute Regiment.
The book is entitled 'The First Bridge Too Far: The Battle of Primosole Bridge 1943' due to be published shortly.
Please see the attached link for further details and for any queries.
www.casematepublishing.co.uk/distributed-publishers/casemate-uk/the-first-bridge-too-far.html